How are we different?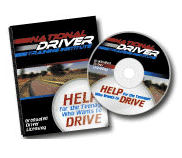 Our online graduated driver licensing program is like no other program you may be considering. We're not in this industry to make money. We are, in fact, a non-profit organization dedicated to making the road a safer place for all of us. Our award-winning curriculum, live lectures, video presentations, online graduated driver licensing and test-taking, behind-the-wheel training, interactive CD ROMs, toll-free tutor support team and collateral materials have made us a force in the industry since 1998 when we first opened our doors. We are the only school in the country that still requires all its behind-the-wheel trainers to be Certified. We have yet to graduate a single student who wishes he or she had gone to another school. But there is much more to us than that.
We are nationally recognized for the seriousness with which we take driver education and safety. Legislators come to us to request our input on laws under consideration. We have, in fact, played a decisive role in the laws governing the training and licensing of new drivers in 28 states (and counting)! That's an average of more than three states per year since we've been in operation. Our president and top staff have been invited to speak at motor vehicle safety conferences, to provide articles for national publications, and to supply data for traffic safety studies. We truly live what we teach, and it makes a difference. Just ask our students.
But if you're considering us simply because of our prices, that's okay too. We know we've got the best prices out there — why overcharge for something we honestly want everyone to have? But regardless of what's putting us in the running for your business, we stand ready to give you or your young driver the very best graduated driver licensing program available in the country. If you still have questions, give us a call.
How our Program Works

- Do it YOUR way!
ONLINE | CDROM | TEXTBOOK | DVD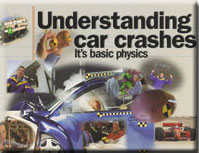 Everyone learns differently, and this is one lesson you're going to want to get right the first time around. From our live classroom lectures and award-winning printed course materials to our impressive graduated driver licensing video library; from our online instruction and test-taking options to our interactive CD ROMs, we're committed to providing you programs that meet your needs according to the time and resources you have available.

The National Driver Training Institute's foundational curriculum combines the at-home or in-class study with hands-on activities, engaging all parts of the mind while testing the student's grasp of the lesson. Not only does this make concepts easier to learn and remember, it's fun.

There are seven levels to the curriculum, providing over 30 hours of accreditation. Each lesson concludes with a written examination (which can be taken repeatedly if necessary to achieve the desired score).

The student also accrues class hours by participating in the hands-on activities. These are projects designed to bring the student out of the "theoretical" and into the "practical" and include such activities as tire rotation, oil changes and research on current events. Each level also assigns the student a video presentation covering the topics laid out in the coursework. For an example of our video assignments, check out Understanding Car Crashes, a great video that explains the physics of a crash.

Students are required to complete a minimum of 30 (32 in Texas) hours-worth of coursework and achieve a test score of 90% or more to qualify for a completion certificate. No exceptions.

We're pleased to offer the flexibility students need to fit us into their busy lives. Our in-home and online graduated driver licensing courses make it possible to tackle as much or as little as you want any time of the day or night. Unlimited tutor team support comes free with enrollment and is always just a toll-free phone call away.