Wyoming Graduated Driver Licensing
A graduated driver license is referred to in Wyoming law as an "intermediate permit."
If you are under the age of 17 years, and have not completed a driver's education course, you are not eligible for full driving privileges. 
Applying for an Intermediate Permit: You must appear in person at your local driver exam office to be photographed. If you have a current Wyoming learner's permit or restricted license, you must surrender it to the examiner. You are required to pass a vision screening and present proof that you have completed the requirement of 50 hours of behind-the-wheel driving time. Your parent or legal guardian must come with you to sign the application form or their signature must be notarized on the form. The intermediate permit must be held for a minimum period of six months or until you turn 17 years of age. If you have held an intermediate permit for six months, and have completed an approved driver's education course, then you can apply for full driving privileges at the minimum age of 16 1/2 yrs. The cost for the permit is $15. 
Requirements to be eligible for an intermediate permit are:
You are at least 16 years old;
You have held a learner's permit for at least 10 days; and
You have completed 50 actual driving hours [FSGDL-01] behind the wheel of a vehicle, including 10 hours of night driving.  
Restrictions to driving associated with the intermediate permit:
You are not allowed to drive with more than one passenger under the age of 18 years who is not a member of your immediate family;
You and all your passengers must wear seat belts;
You can only legally drive between the hours of 5 a.m. and 11 p.m.
There are going to be exceptions to the "rules" occasionally and for each of the following situations you must complete the exception form [FSGDL-02]  and carry it with you in your vehicle:
You must drive for a medical necessity - a medical doctor must sign the exception form;
You must drive to or from work beyond the hours allowed - your employer must sign the exception form; or 
You must drive to or from school, a school activity, an organized youth sports activity or a religious activity, beyond the hours allowed - your parent or legal guardian must sign the exception form.
Exception forms are used on a limited basis; they are not global. 
For example, you are on a sports team and some of the games are out of town. You need to be able to drive home after 11 p.m. You will need an exception form for each individual out-of-town game. 
Note: Should you find yourself in a medical emergency situation where you have no choice other than to drive to the hospital, you do not need the exception form. 
The driving restrictions associated with an intermediate permit do not apply if the passenger sitting next to you in the front seat is 18 years of age or older and holds a valid driver's license with full driving privileges.
What is Wyoming Graduated Driver Licensing?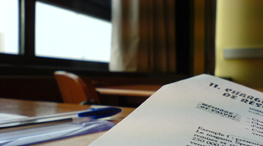 What is Wyoming GDL? Wyoming Graduated Driver Licensing is a system for phasing in on-road driving, allowing beginners to get their initial experience under conditions that involve lower risk and introducing them in stages to more complex driving situations.
Take some time to watch the Young Drivers video here. See if your teen likes this video. If they do, they will love our Wyoming graduated driver licensing program.
We begin with combining the in-class with the behind-the-wheel training process concurrent with one another.
Then we add more hours behind-the-wheel to give the new drivers an opportunity to experience all four seasons and weather conditions under a controlled risk factor.
We take away the 6 hour driver training clock and base achievement and graduation on performance, skill and experience.
Remember when we were trying to teach our new teenagers as if we were traveling on a two-lane dirt road at 35 MPH, when our average traveled speed in Wyoming exceeds 55 MPH on a six-lane highway? Most families had a single vehicle in the fifties and sixties, and then to two vehicles in the seventies. The days of driving on weekends with mom and dad for the first year or two is over. In today's hectic schedules, we are not allowing ourselves time to protect our Wyoming teens and teach them to drive as we should be. Parents need to realize that as the times change we must keep pace with that change.
Our driving generation, 35 to 50 years old, will be remembered as the worse driving generation in the history of the vehicle. We average 40,000 fatalities per year. Our generation needs to change the way we think and teach Wyoming graduated driver licensing.
If you look closely, you'll realize we spend about 12 years on basic education, reading writing, math, history and physical education…and only 6 hours behind the wheel training in a vehicle.
We need to be remembered as the generation that created the best Wyoming drivers in history. The generation that did something about the way we think and teach driver training. We need help from every mom and dad to complete this goal. We need to invest our time in our teenagers and take the time needed to teach our children to drive better.
This could mean as much as 1 or two years of guidance. And to do this you will need the very best Wyoming curriculum and training videos available. You will need to allow Wyoming graduated driver licensing to become part of your families dinner conversation and sharing experiences on new intersections, changes on the interstate on ramps or maybe a lost of a fellow student friend.
Wyoming Driver education and training is no longer a project to hire out to the local driving school. Parents need to get involved and stay involved for at least two or three years. Placing driving restrictions and hours on when a new driver is allowed to drive and with whom. This, in essence, is Wyoming Graduated Driver Licensing.